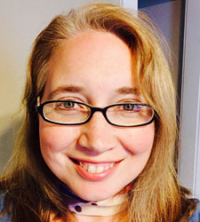 Angela M Jones
In an online world, the competition is intense to capture and hold the attention of readers and viewers. When it comes to outreach and education of any subject, we must consider how to reach those who need the information the most; often, the best ideas come from a sense of play and curiosity, which I value alongside professionalism, diplomacy, and clarity.
I am a versatile writer of magazine articles, academic and nonfiction essays, and website content, and I enjoy brainstorming ways to attract readership and viewership. I am also a strong editor and proofreader, which is a necessary part of holding attention.
As an underlying goal, I plan to add my communication skills and experience to efforts in mental health, environment and wildlife, sustainable urban (and rural) planning, and numerous facets of education.
Expertise Articles, blogs, essays, proposals
Skills Writing, Editing, Proofreading, Communicating
Location Iowa